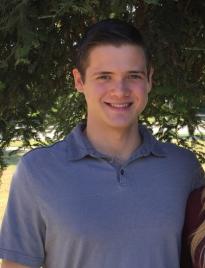 Travis Armstrong

Secretary
The Secretary shall be responsible for the storing in the church of all permanent minutes of the congregation.
He shall faithfully record all minutes of the Voters and Council.
He shall maintain a list and attendance record of members of the Voters' Assembly and Church Council.
He shall be responsible to supply the minutes and reports to absent Council members, and stand ready to supply committees with information as recorded in church minutes when so requested.
He shall sign certain legal documents with the President.